Thermal Collectives: Architectural Imaginaries Beyond Modern Comfort

Olivier Faber & Tim Cousin



Thesis Committee

Co-advisors:
Caitlin Mueller
Sheila Kennedy

Readers:
Kiel Moe
Timothy Hyde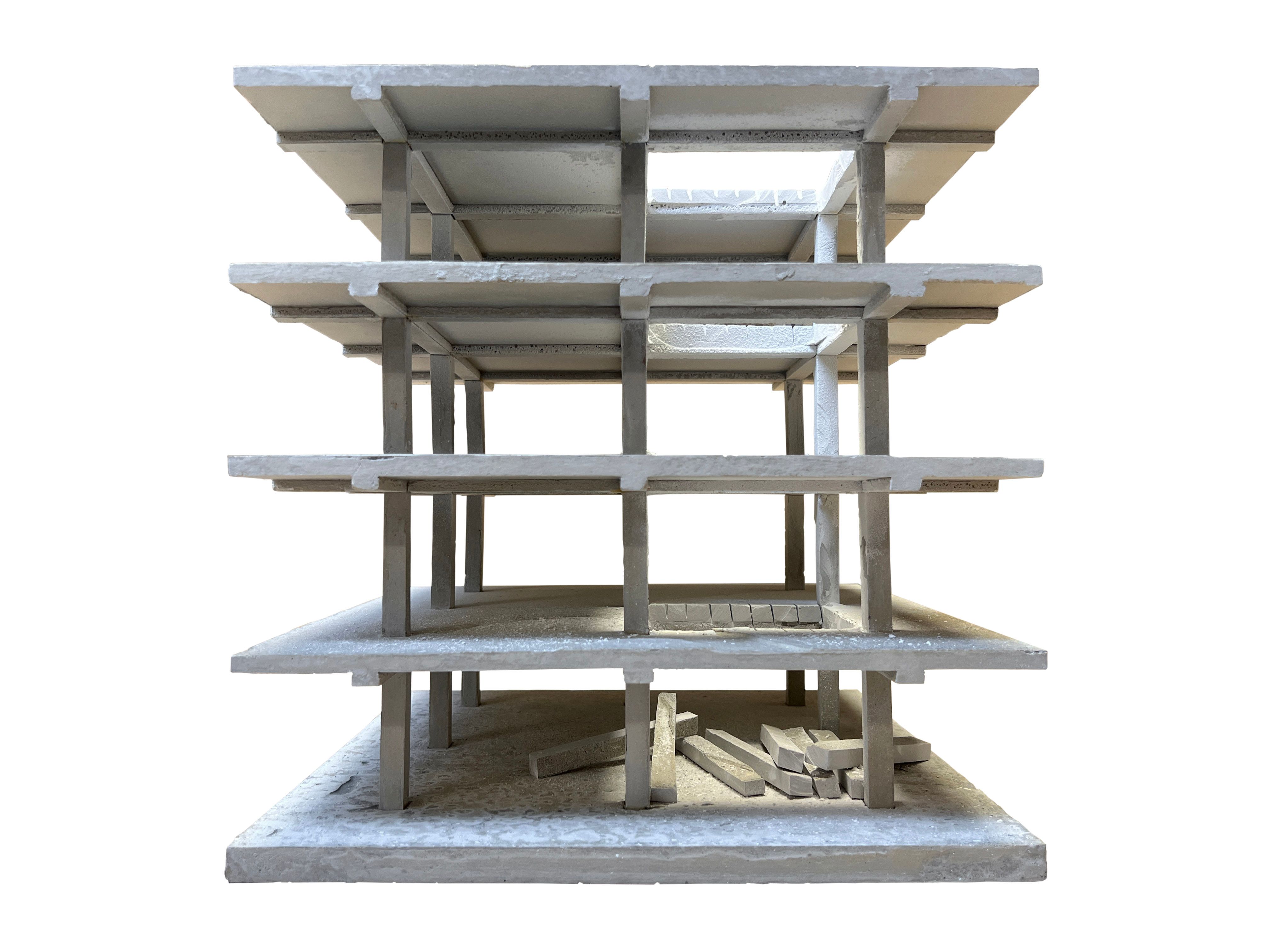 The era of abundance is over.

The urgent need for CO2 emission reductions, combined with the rising price of energy and building materials, as well as restrictions on construction waste call for alternative modes of building and inhabiting our cities.

The notion of "comfort" implies practices of consumption that have shaped our cultural and sensorial experience of domesticity. But « modern comfort », the one we know today, is a recent construct that was shaped in the aftermath of the post-war economic boom. Modern comfort is characterized by the transition from the tactical heating of human bodies to the global and uniform conditioning of spaces, at all times and across all seasons. This was rendered possible by the development of fuel intensive HVAC systems. It was supported by complex curtain wall envelopes that have resulted in the industry-wide abandonment of thermal intelligence and associated material practices.

In this near future context of scarcity, a group of people come together to confront the rising difficulty of maintaining their comfort. Their vision for living together in an alternative mode of dwelling calls for a new understanding and experience of abundance in a world of scarcity, achieved through thermal intelligence. Their manifesto outlines several fundamentals gathered in three main principles:

The first Principle is Living with Thermal Properties and Climate. This includes: harnessing solar gains and naturally occurring vertical air-flows; leveraging the thermal conductivity and heat capacity of building materials; and embracing seasonality and temporal use. These approaches work together to reduce reliance on the conditioning of buildings with fossil fuels.

The second principle is Collectivizing Living Spaces. This implies a shift in the culture of living—one that minimizes individual private spaces in favor of shared thermal programs and experiences. Rituals of thermal hospitality and shared interior climates enable inhabitants to move across a larger variety of spaces and indoor environments across seasons. It offers new alternatives to privatized uniform comfort.

The third principle applies Thermal Intelligence to Material Ethics in construction and maintenance. This starts on the construction site with the reuse and re-arrangement of existing materials according to their thermal properties and capacities. It is manifested in a low-tech Do It Yourself attitude. Fabrication and maintenance of the interior fit-outs are designed around thermal legibility and hackability. This principle enables thermal education among inhabitants and stems excessive material extraction and waste.

With this shared manifesto, a group of people survey the numerous abandoned and empty modern office buildings on the outskirts of Paris. They acquire one of them at a bargain, and commission an experienced thermal architect to counsel them.

The architect's « reading » of the existing office building reveals a complete asymmetry between the climatic reality of the site (oriented south-west), the material arrangements of the building (an array of horizontal concrete slabs blocking air circulation and wrapped in a uniform glass curtain wall), and its thermal strategy (that relies on a fuel-intensive conditioning system pumping air in each office space to erase temperature difference).

Given these conditions, the architect designs the major spatial and infrastructural rearrangements to unlock the passive thermal capacity of the building. In support of the Thermal Collective's new way of dwelling, the residents share their skills and build the interior fit out. We will follow the stories of some of the inhabitants as they construct, live in and care for their Thermal Collective.